Full Round Fillets with Autodesk Inventor
By David Melvin, PE, TEDCF Publishing
The surfaces do not need to be symmetrical, and they don't even need to be in contact with each other.
Use the Full Round Fillet Command
Open the Fillet command, and select the bottom icon on the left side of the dialog box.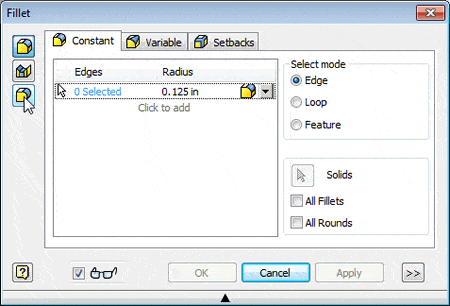 The next step is to select three tangent surfaces.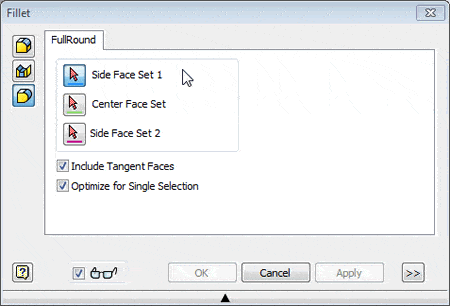 You just select one side, the middle, and then the other side. When you select each surface…