Inventor Templates Standard and Custom
By David Melvin, PE, TEDCF Publishing
If you've used the New Document drop down list to create new files you may know that this method does not use your custom templates. This tip shows you how these commands work and a workaround for customizing them.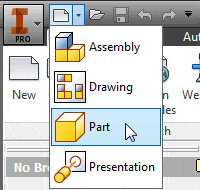 The commands in the drop down list create new files from Inventor's standard templates. These templates are found on the root of your default templates folder. You'll find the path to this folder in the File tab of the Application Options dialog box.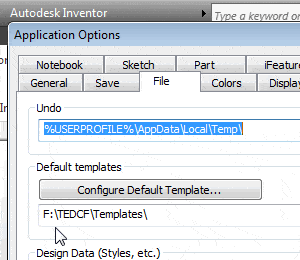 In this example templates are stored in F:\TEDCF\Templates, but the path to your templates will be different.