Move Copy Sketch Geometry with Autodesk Inventor
By David Melvin, PE, TEDCF Publishing
Let's say you want to duplicate geometry on a sketch, but none of the pattern commands will do what you want to do. You can either draw each entity or you can use one of two ways to copy it.
In this tip you'll learn how to use the Move command to copy geometry.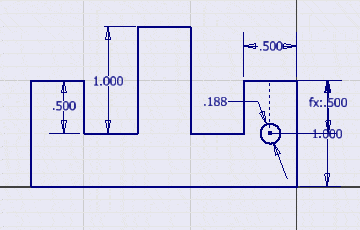 Let's say that we want to add the same circle and construction line to the middle column. Open the Move command in the Modify panel.

Select the geometry you want to copy, and check the Copy option.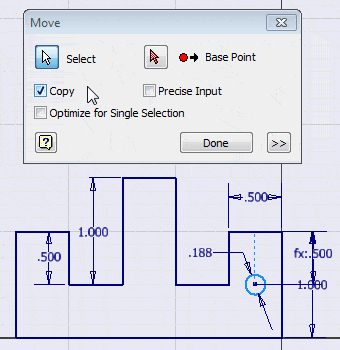 In this case I've selected the circle and the construction line.