Planning Ahead with Autodesk Inventor - Fillets
By David Melvin, PE, TEDCF Publishing
The fillet below is a finishing fillet. It does not change the overall shape of the base feature.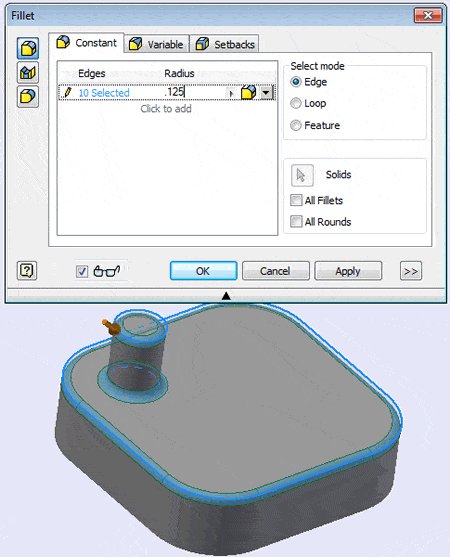 These types of fillets should be the last features added to a part.
Looking ahead, you can see that adding the fillets above would make it difficult to create the part below.  The finishing fillets were removed, and then the new features were added.  Once that was done the finishing fillets were added.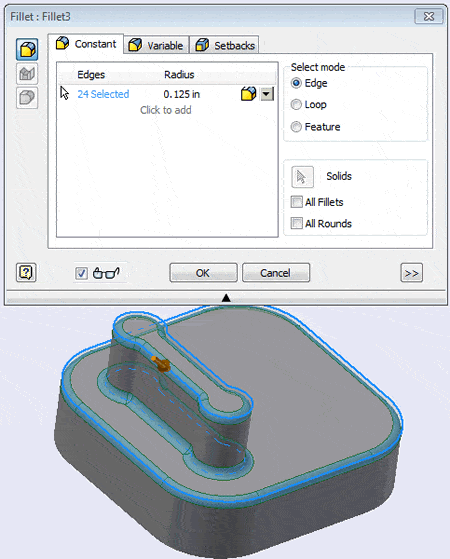 It would have been difficult to create all the new features if the finishing features where not deleted first.
You can also improve your productivity with Inventor by watching our courses.