Designing iParts in Autodesk Inventor Part III
By John Koop, TEDCF Publishing
There are three Tabs on this box.  The first tab is the Keys Tab.  The Keys Tab allows you to specify the measurements depending on which columns you set as Key columns.
We set the OD and LENGTH as key columns, so they are shown here.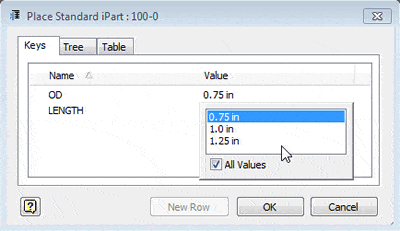 The second tab is the Tree Tab.  This tab lets you make your selection from a tree format.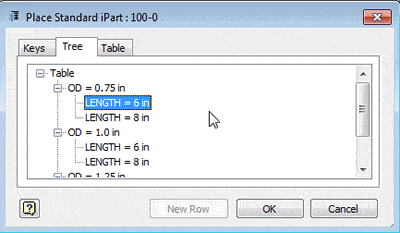 The last tab is the Table Tab.  This tab lets you select your part directly from the iPart Table.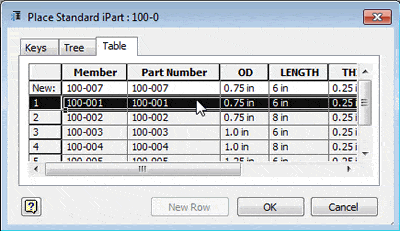 Use whichever insertion method you prefer and insert ALL instances of the iPart.  By inserting all instances of the iPart, we now know that they work correctly and are available for use in other assemblies.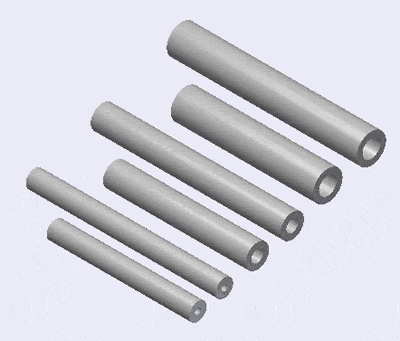 You can also improve your productivity with Inventor by watching our courses.