Designing iParts in Autodesk Inventor Part III
By John Koop, TEDCF Publishing
This is the third in a series of Tips that shows you the iPart process.  In the first two tips, we designed the iPart and then set up the iPart Table.  In this last tip we are going to test all instances of the iPart to assure proper functionality.
The first step is to open a new Assembly file and use the Place Component command to insert the iPart.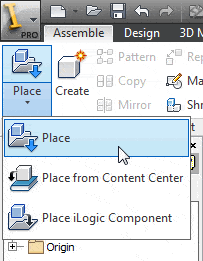 When you do, the Place Standard iPart dialog box opens up.