The Green Snap Dot is Missing in Inventor
By David Melvin, PE, TEDCF Publishing
The next step is to turn on constraint options.  To do this, right click in the graphics area and select Constraint Options.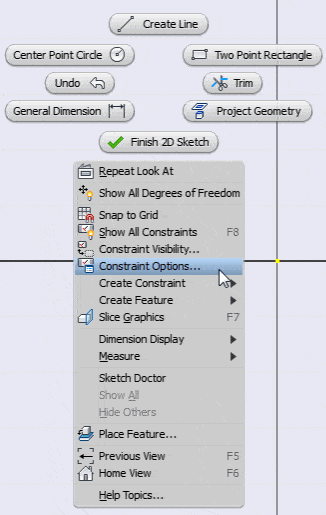 This opens the Constraint Options dialog box.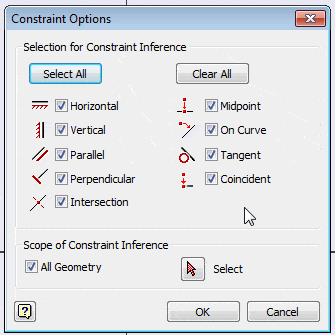 These are Constraint Inferences, which means that the inferred constraint will appear before you apply the command.  For example, the green snap dot appears when your pointer hovers over the end of the line.  The green snap dot implies that a coincident constraint will be added to the end of the line when you click your left mouse button.  If the Coincident option is not checked the green snap dot will not appear.  The best practice is to have all the options checked, just as you see in the image.
As I said, the settings on this dialog box imply that the constraint will be added.  If Constraint Persistence is turned off the constraint will not be added.