Prevent Lost Geometry References with Autodesk Inventor
By David Melvin, PE, TEDCF Publishing
You've created a wonderful model, but when you modify it features fail to build. After closer inspection you find that the projected geometry in the sketches didn't update to the new modifications. This short article gives you some rules to follow that will help prevent this problem from occurring.
The general rule is to take control over your sketch geometry, and always give Inventor clear and complete descriptions of the geometry. When you control the sketch geometry Inventor does not have to guess its size and location.
Rule #1: Always fully constrain your sketches.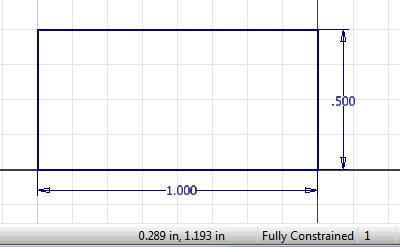 Look on the bottom right of the Inventor window to confirm that the sketch is Fully Constrained.
When a sketch is not fully constrained the geometry in the sketch is free to change size or location. Fully constraining the sketch gives Inventor clear instructions about its size and location.