Autodesk Inventor Marking Menu Accelerates Navigation
by David Melvin, PE, TEDCF Publishing
The new Marking Menu in Autodesk Inventor 2012 significantly speeds up navigation, so this tip is a must see.
It will help if you practice with Inventor while you read through the tip.
Start by opening a new part file.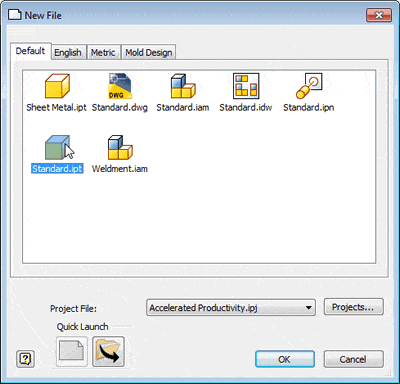 Open the Marking Menu
Now right click in the graphics area.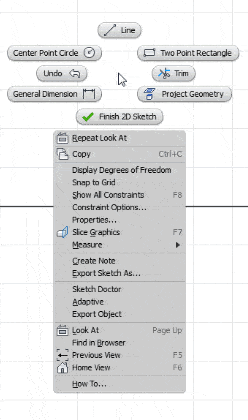 This opens the Marking Menu, which is the 8 buttons surrounding your pointer. The standard Context Menu is below it.
The Current Mode is Menu Mode
The Marking Menu has two modes, and currently it's in…