Inventor Undo Command is Not Always the Best Fix
by John Koop, Inventor Specialist, TEDCF Publishing
A better method is to move End of Part. First I delete the Fillet operation and then I drag End of Part to just under the Extrusion. The Shell operation is removed and is grayed out in the parts list.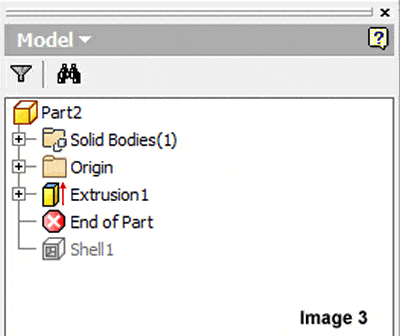 Now I add my Fillet and roll End of Part back to the bottom of the parts list.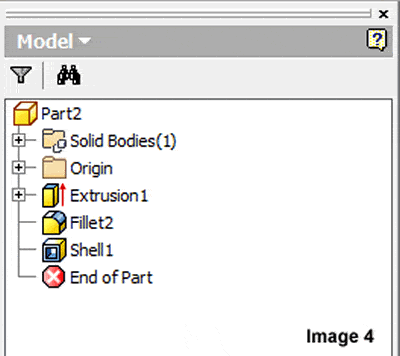 The Shell operation is back in use but it has updated to accommodate the Fillet.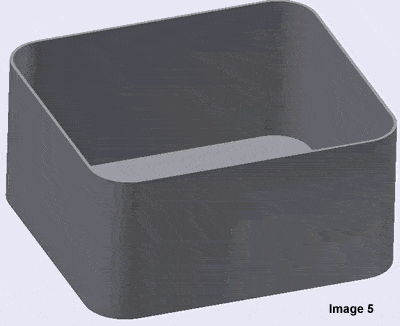 This example was pretty basic because it wouldn't have taken me very long to Undo, add the Fillet, and then redo the Shell operation. When you're working on more complex parts this technique can save you a considerable amount of time and work!