Custom User Coordinates in Autodesk Inventor
By David Melvin, PE, TEDCF Publishing
Custom UCS (User Coordinate Systems) are a fast and powerful way of creating work planes and work axes. If you've ever had a difficult time creating the work plane or work axis you want, you might try using a custom UCS.
First I'll show you how to create a custom UCS, and then I'll explain how it can be used.
Start by opening a part file and add a couple of features similar to the image below.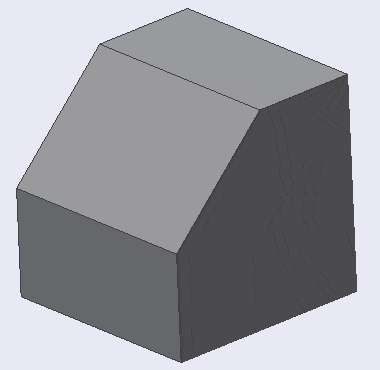 Click the UCS command in the Work Features panel of the 3D Model tab.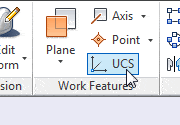 The next step is to define the orientation of the coordinate system. This process is similar to selecting geometry to create a work plane.