Remove Inventor Edge Display for More Presentable Parts
by David Melvin, PE, TEDCF Publishing
Tangency edges are the lines that are formed when two adjacent surfaces meet. By default the lines are drawn on you parts, but you can turn them off to make your parts look more realistic.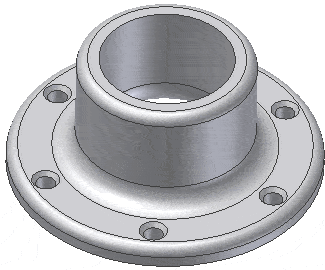 This image shows tangency edges with black lines along the interface of surfaces.

To turn the lines off, click the Tools pull-down menu and select Application Options.

The Options dialog box appears. Click the…