Clear Plastic Appearance in SolidWorks
By David Melvin, PE, TEDCF Publishing
You've selected a clear plastic appearance, but the part is not transparent. This tip will show you how to make it transparent.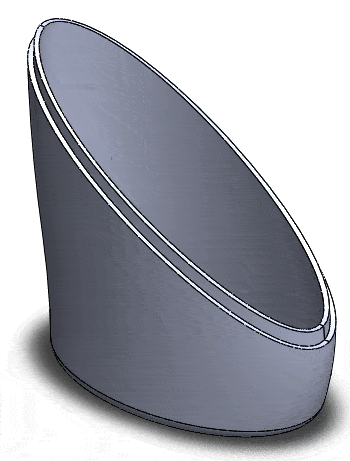 We'll use this part as an example.
Right click the name of the part in the Feature Manager. Click the Appearance icon, and then select the name of the part.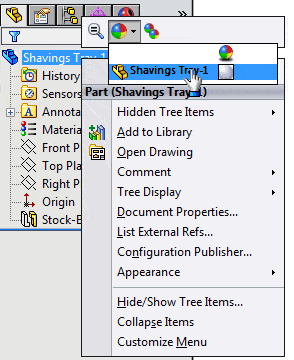 In the Appearances panel on the right, expand…