Wireframe Assembly Components in SolidWorks
By David Melvin, PE, TEDCF Publishing
You would like to have an assembly show some parts in wireframe like the image below.  This tip will show you how it's done.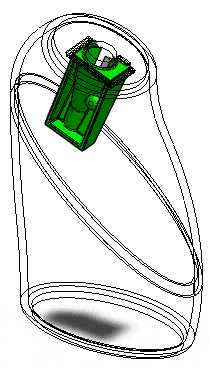 Right click the part you want to set to wireframe and select Component Display – Wireframe.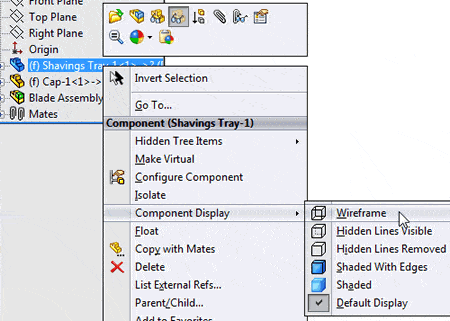 The default setting is Default Display.
You can also improve your productivity with SolidWorks by watching our courses.