Automatically Open Copied Files in SolidWorks
By David Melvin, PE, TEDCF Publishing
One of the benefits of SolidWorks is you can copy files to create new ones, so it's good practice to know your options for copying files.

This tip shows you your options.

The first step is to open the File pull-down menu and select Save As.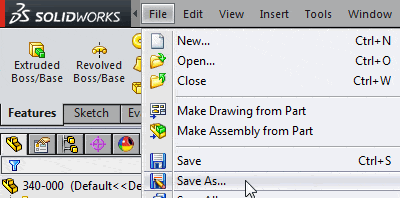 This opens the Save As Dialog Box.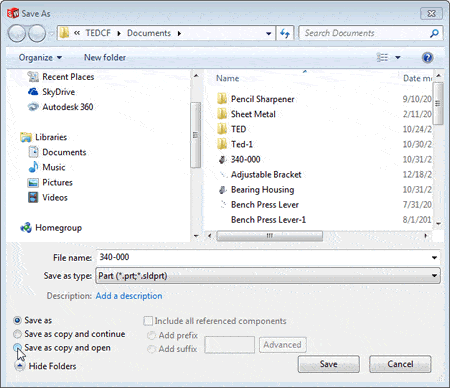 Save As is selected by default on the bottom left of the dialog box, which will save the current file under the new filename.  This setting will close the currently open file without saving it, and the open file will be the new file.

Save As Copy and Continue will save the new file, but leave the current file open.

Save As Copy and Open will save the new file, but leave both files open.

There are a host of reasons you will change these options while you're working, but what's most important is that you know what the options do. It's easy to find yourself working on the wrong file if you don't.
You can also improve your productivity with SolidWorks by watching our courses.