Using Multiple Views in SolidWorks
by John Koop, SolidWorks Specialist, TEDCF Publishing
This is a quick tip on how to use multiple view angles to view parts and assemblies in SolidWorks.
Here we have a basic Bearing Housing.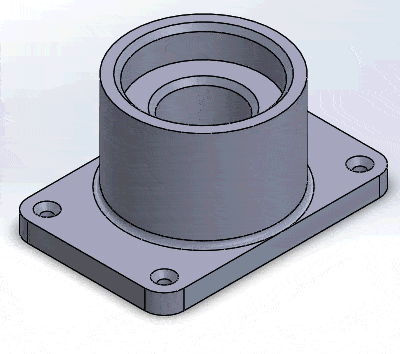 Let's say we needed to explain the different aspects of the part to a coworker and want to be able to view multiple angles at the same time. To do this, click the View Orientation command at the top of the work area.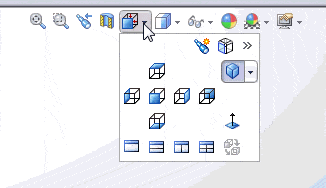 Notice the 5 icons along the bottom of the command window. The first icon is the Single View option. This shows a single view of the part and is the default view for SolidWorks. The next icon is the Two View- Horizontal option.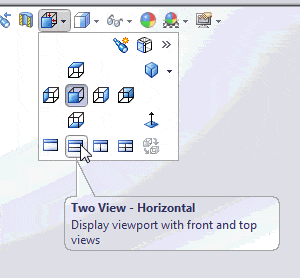 When you select this option, the work area is split in half horizontally. The top half of the screen shows the housing from the top view and the bottom half shows the housing from the front view.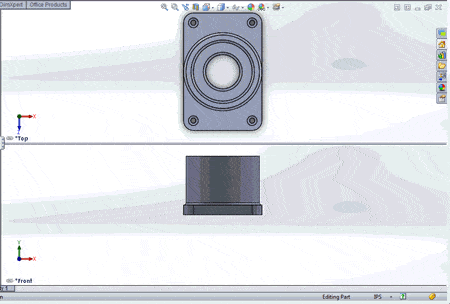 The next icon is the Two View- Vertical option.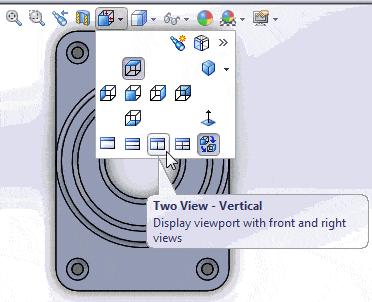 When you use this option, the work area is…