Using Smart Mates in SolidWorks
by John Koop, SolidWorks Specialist, TEDCF Publishing
This is a quick tip about using Smart Mates and how they can help speed up your work.
The right side of the image below shows one side of a square tube.  It also has a washer and bolt. I am going to show you how to mate these parts together using Smart Mates.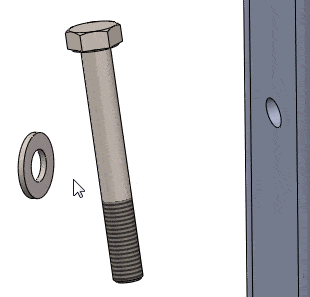 We'll start by constraining the washer to the hole.  Hold the 'Alt' key down and select the inner edge of the Washer.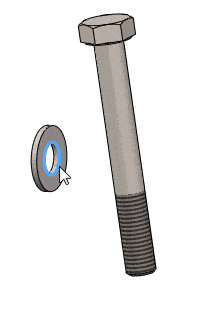 Now drag the washer to the hole while holding the 'Alt' key down. Once the washer is positioned over the hole, release the 'Alt' key and mouse button.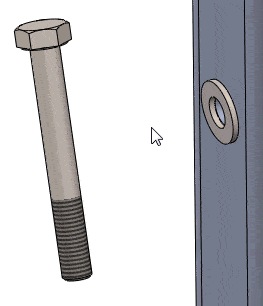 Now you can expand the mates folder at the bottom of the Feature Manager and scroll to the bottom of the list to see the mates you've added.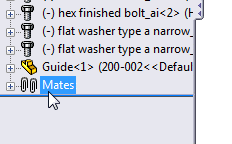 As you can see, SolidWorks has…