Quickly Draw Tangent Arcs in SolidWorks
by John Koop, SolidWorks Specialist, TEDCF Publishing
You may already know how to draw tangent arcs using the line command, but this tip also shows you a trick you may not know.
Start off by drawing a line.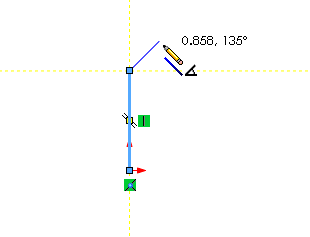 Now slide the pointer back down the line and then back through the node on the end.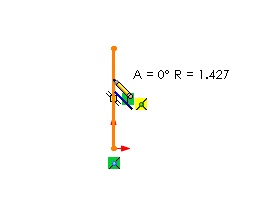 Now you are in Arc drawing mode and as you can see, the Arc will be tangent to the line.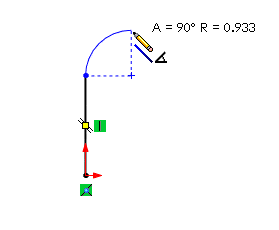 Here's something you may not know.
An even quicker way to do this, is to simply type the 'A' key while in Line drawing mode. The A key is a toggle between the Line command and the Arc command. So if you type it once the Arc command is evoked. Type it again and you're back in Line drawing mode.
You can also improve your productivity with SolidWorks by watching our courses.