TEDCF Releases SolidWorks 2011 Modeling Course
Springville, CA, December 9, 2010 – TEDCF Publishing, a SolidWorks Solution Partner and producer of interactive, multi-media training courses, today announced the availability of SolidWorks 2011: Professional Modeling on CD-ROM.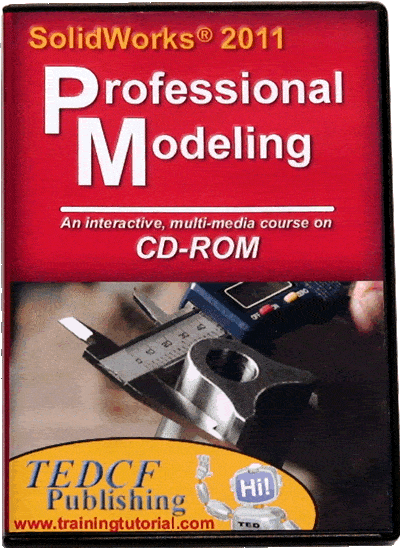 The course has over 5.5 hours of lessons focusing on how to use the commands in order to create structurally sound, editable models. David Melvin, PE, the author of the course, demonstrates these skills and shows how to produce parts with professional quality.
"We are very excited to be releasing our SolidWorks 2011 courses now so that our customers have the opportunity to start 2011 off with a bang," said Laura Graham, Editor for TEDCF Publishing. "Plus, we are releasing them at a time when we have put so much effort into making our courses more user-friendly. This means that they are packed with our best features."
Some of these new features include: lessons in Metric & English, adjustable playback speed, and full-screen capabilities.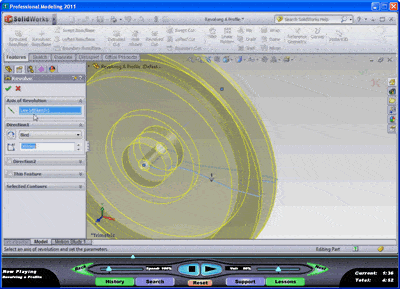 Attributes of the Professional Modeling 2011 video training course include:
Adjustable playback speed ­ learn at your own pace.
Lessons in Metric & English.
Progressive layout ­ step­by­step training begins with basic concepts and progressively builds to advanced skills.
Simplified learning format ­ users benefit from thorough explanations that cover all the steps.
Full-screen capabilities ­ see all of the details.
Automatic book-marking ­ the course automatically opens to the last viewed lesson.
Search Engine ­ the Memory Jogger search engine allows users to enter keywords to find specific lessons.
Volume Slider ­ adjustable volume.
Time Displays ­ the length of each lesson along with the current time is displayed.
System Requirements: Windows & Speakers.
Learn more about the new SolidWorks 2011: Professional Modeling training course on CD-ROM.
About the Author
David Melvin, PE is a licensed Mechanical Engineer with over 23 years of experience in research and development for major companies. He founded The Engineering Department Consulting Firm in 1998 and soon discovered that he needed an easier and faster way to train his draftsmen and engineers to use Autodesk Inventor. This need led him to begin making video based training courses. He found that this method of teaching was so effective that he founded TEDCF Publishing in 2000. Now his courses are used by thousands of professionals, students, and teachers all over the world.
About TEDCF Publishing
Founded in 2000, TEDCF Publishing is a division of The Engineering Department Consulting Firm. The company attained recognition as an Autodesk Authorized Publisher & Developer within the first year of business. The company provides training courses on CD for Inventor 6 through 2011, SolidWorks 2009-2011, and Microsoft Excel.