Prevent Resolve Link Errors with Autodesk Inventor
By David Melvin, PE, TEDCF Publishing
You've used the Content Center to add parts to an assembly, and now a Resolve Link dialog box appears when you try to open it. This tip will explore some of the reasons you may get this error, and it gives you some solutions.
Reason for the Error
The simple reason is Inventor can't find the file, and this can be cause by a number of reasons. You may have reinstalled Inventor, the folder containing the file was moved, or a host of other reasons can cause this problem. The trick is to take control over the location of these files.
Missing Content Center Files
Content Center files that you use in assemblies are stored in the Default Content Center folder. You can see this folder in the File tab of the Application Options.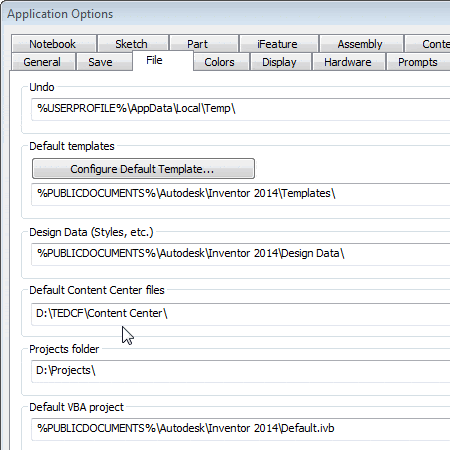 If Inventor does not have access to this folder it can't find the file. So you might want to check this path to assure that Inventor is looking in the right place.
An alternative to using this folder is…