Share Inventor Files with Free Autodesk Design Review Download
by David Melvin, PE, TEDCF Publishing
When you click the Export to DWF command the Publish Assembly dialog box opens. The dialog box is used to set the properties and location of the DWF file. For example, the Enable Measure option is checked, which allows the user to measure components of the assembly while using Autodesk Design Review.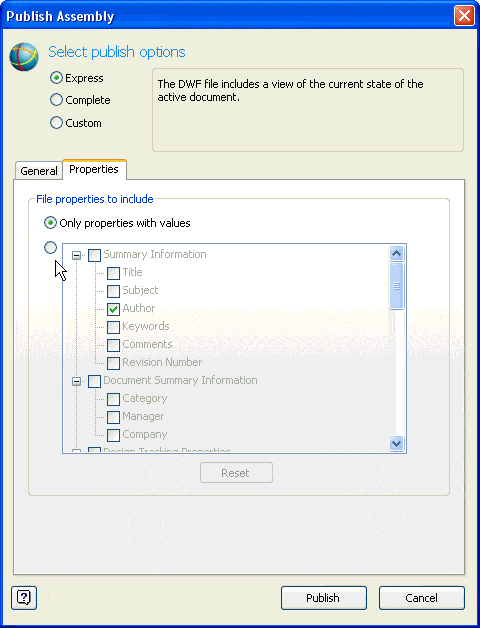 By default, only properties with values will be exported. If you want to export a property that does not have a value, check the radio button on the top left of the properties window, and then select the property.
When you're finished setting the settings, click the Publish button.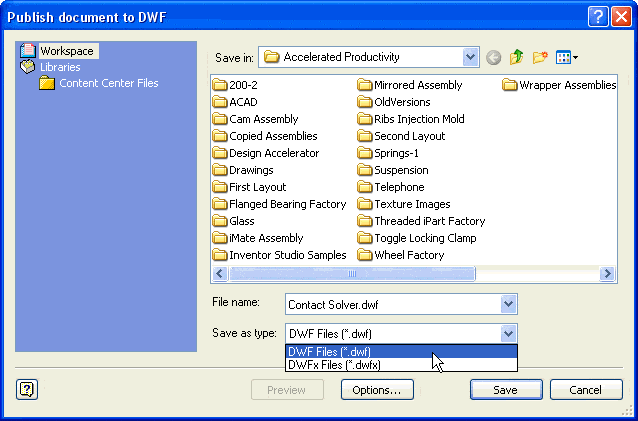 This opens the Publish document to DWF dialog box. Select the DWF file type from the Save as Type combo box. The DWFx format is used in Internet Explorer HTML files, and the DWF format is used in Autodesk DesignEx Review. So select DWF files, and then click the Save button.
Now you can open the DWF file using Autodesk Design Review.
Why is this Important?
Autodesk Design Review DWF Viewer is a very dynamic tool that can be used to communicate with vendors, clients, and colleges. Users can rotate 3D objects, and view 2D drawings. They can also make comments on images and send them back to you.