Bend Minimum – Bend Part in Autodesk Inventor
By David Melvin, PE, TEDCF Publishing
The Bend Minimum option in the Bend Part command is used to localize the bend so that only the portion controlled by the sketch line is bent. With older versions of Inventor you could uncheck the option and the bend would propagate across the whole part.
You can't do this with newer versions, so I'll show you a quick workaround.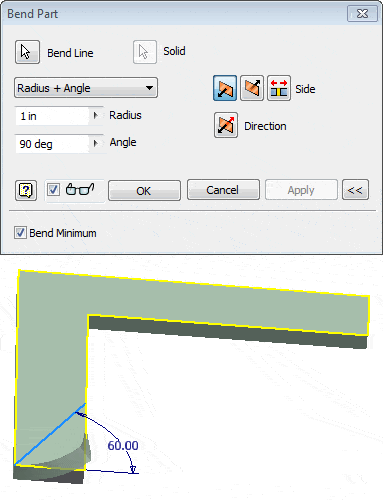 This image shows the Bend Part dialog box, and below is the part being bent.  The bend line is on a sketch, and the preview shows how the part will be bent.
If you uncheck the Bend Minimum option, nothing happens.  As I said, older versions would bend the straight leg on the other end of the part, but in newer versions it will not bend it.
To work around this problem, edit the sketch.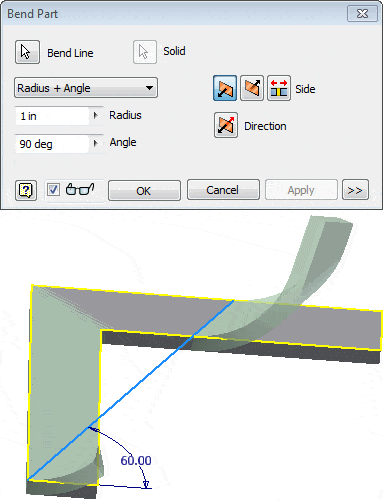 Extend the line across the whole part, and then evoke the command.
You can also improve your productivity with Inventor by watching our courses.