Replacing Content Center Parts in Autodesk Inventor
By David Melvin, PE, TEDCF Publishing
You've created an assembly containing Content Center parts, and now you want to replace them with a different part. This tip will show you how to do this along with a few suggestions.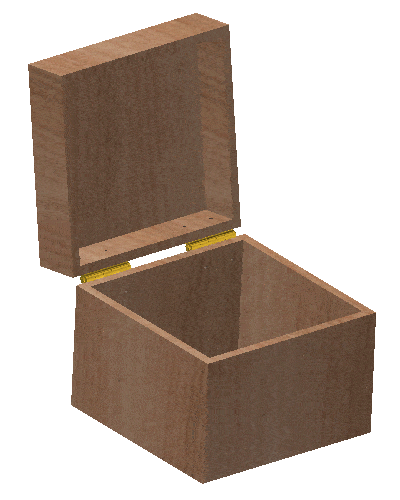 We'll use this assembly as an example. It's a wooden box with metal hinges, and the screws that hold the hinges to the box are too short. So we need to replace them.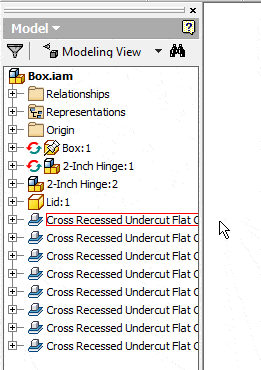 The browser shows all 8 screws, and the icons in front of the names indicate that they are Content Center Parts.
The trick to replacing these screws is…